THUNK a cappella
Northwestern University
LOGO & BRAND DEVELOPMENT
When I joined THUNK a cappella, the brand was in dire need of a refresh. The THUNK logo featured a mic on a tilted top of the "T" (even though the "K" is already a tilted letter), and the mic wire dipped underneath the word and curved into the shape of South Africa, a place THUNK visits every other year. This logo was overcomplicated and made for a very confusing brand image — with social media being so pervasive at college, for the THUNK brand to thrive this would not work.
So, I created a new, sleek logo design for our group, which has been the backbone to support the rest of the rebranding I've done for THUNK — and helped lead us to gaining 2,000+ subscribers and 150,000+ total views on our YouTube channel in my tenure alone.
EVENT BRANDING: AUDITIONS
Each year, THUNK has auditions in the fall and competes with other campus a cappella groups for the best new members. Each fall, I was tasked with coming up with our audition campaign for social media. These are the three campaigns.
2017: "Find Your Moment" polaroid campaign (profile and cover photos)
2016: "So is THUNK" campaign (cover photos)
2015: "We Go Places." campaign (cover photos)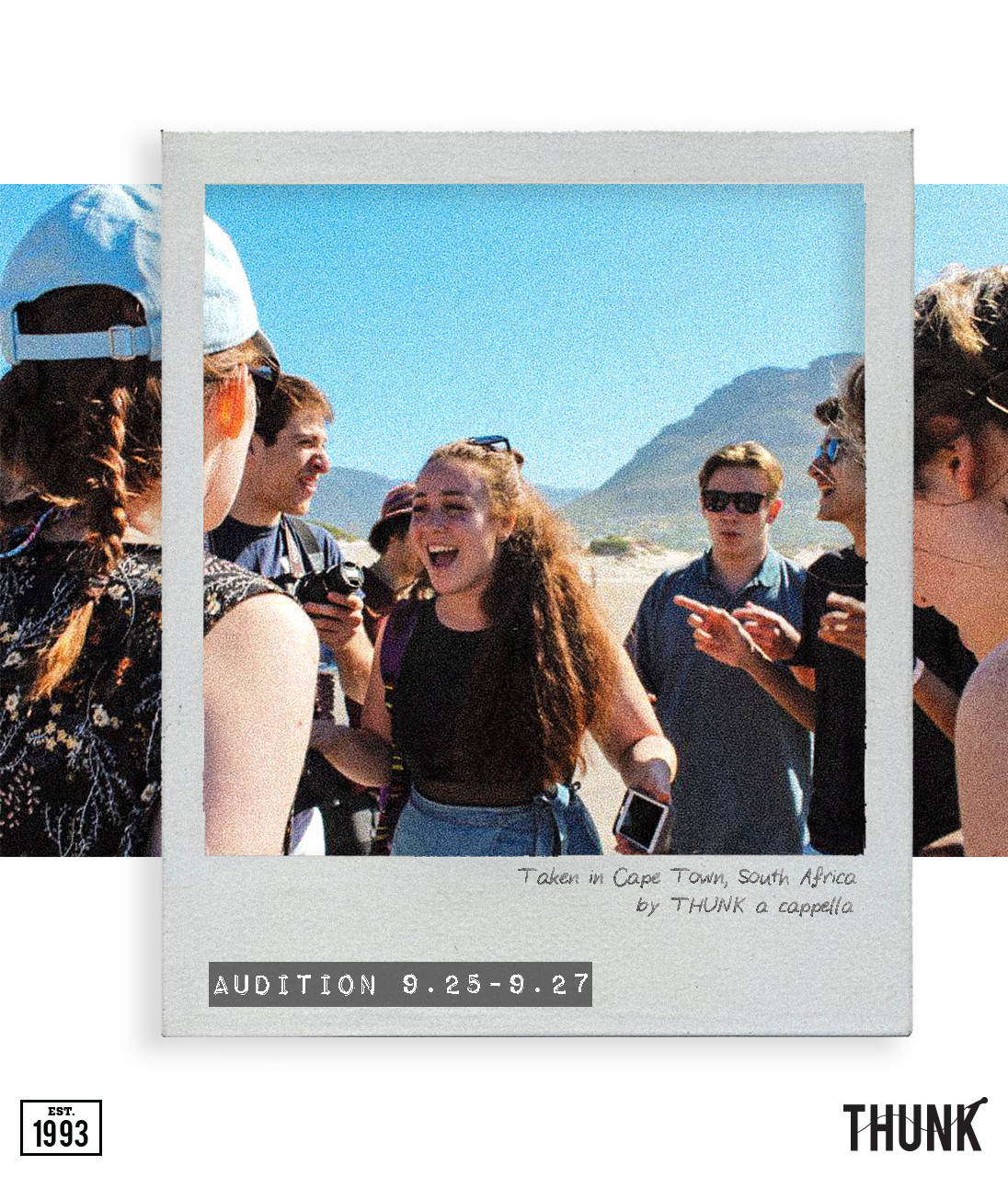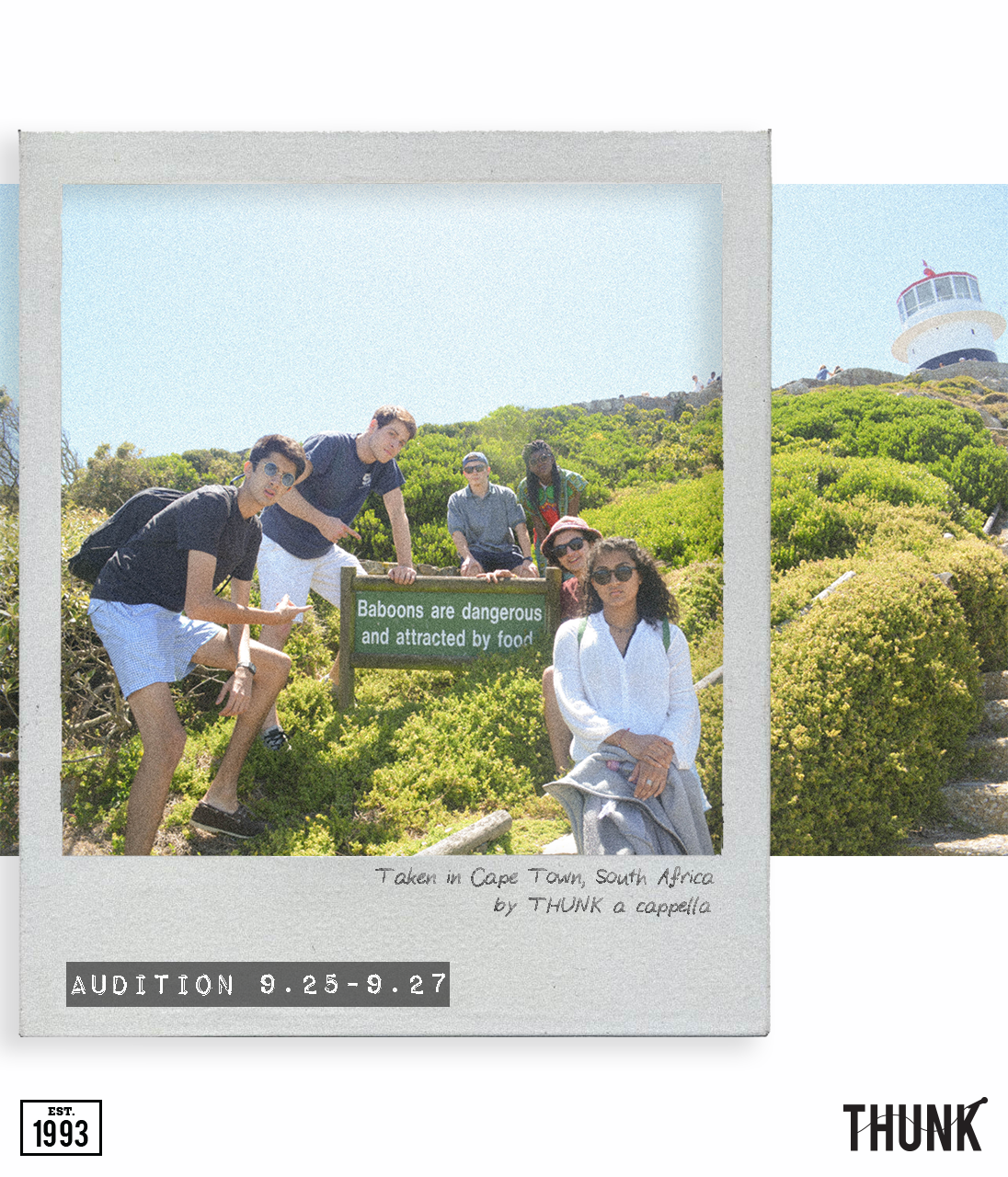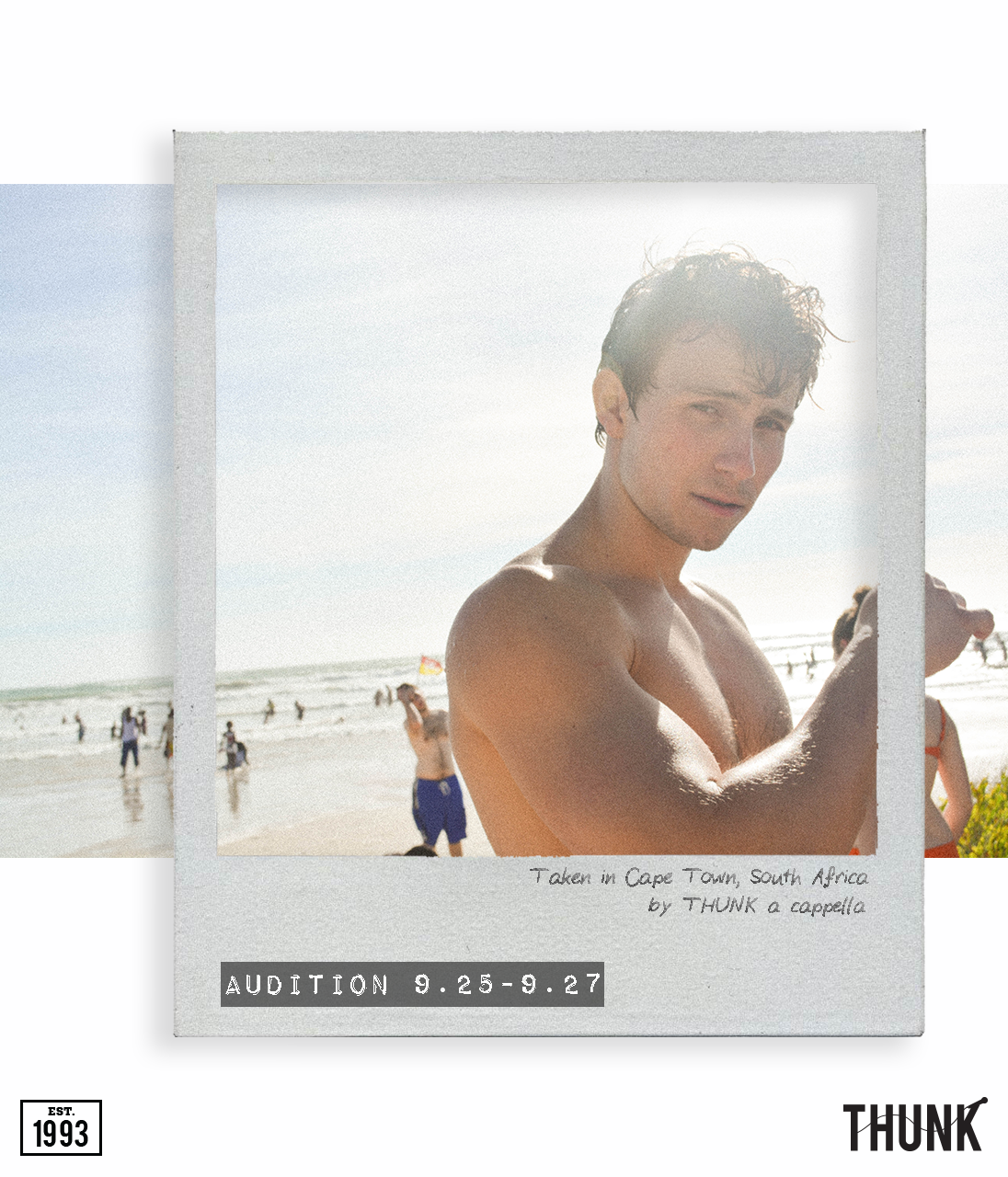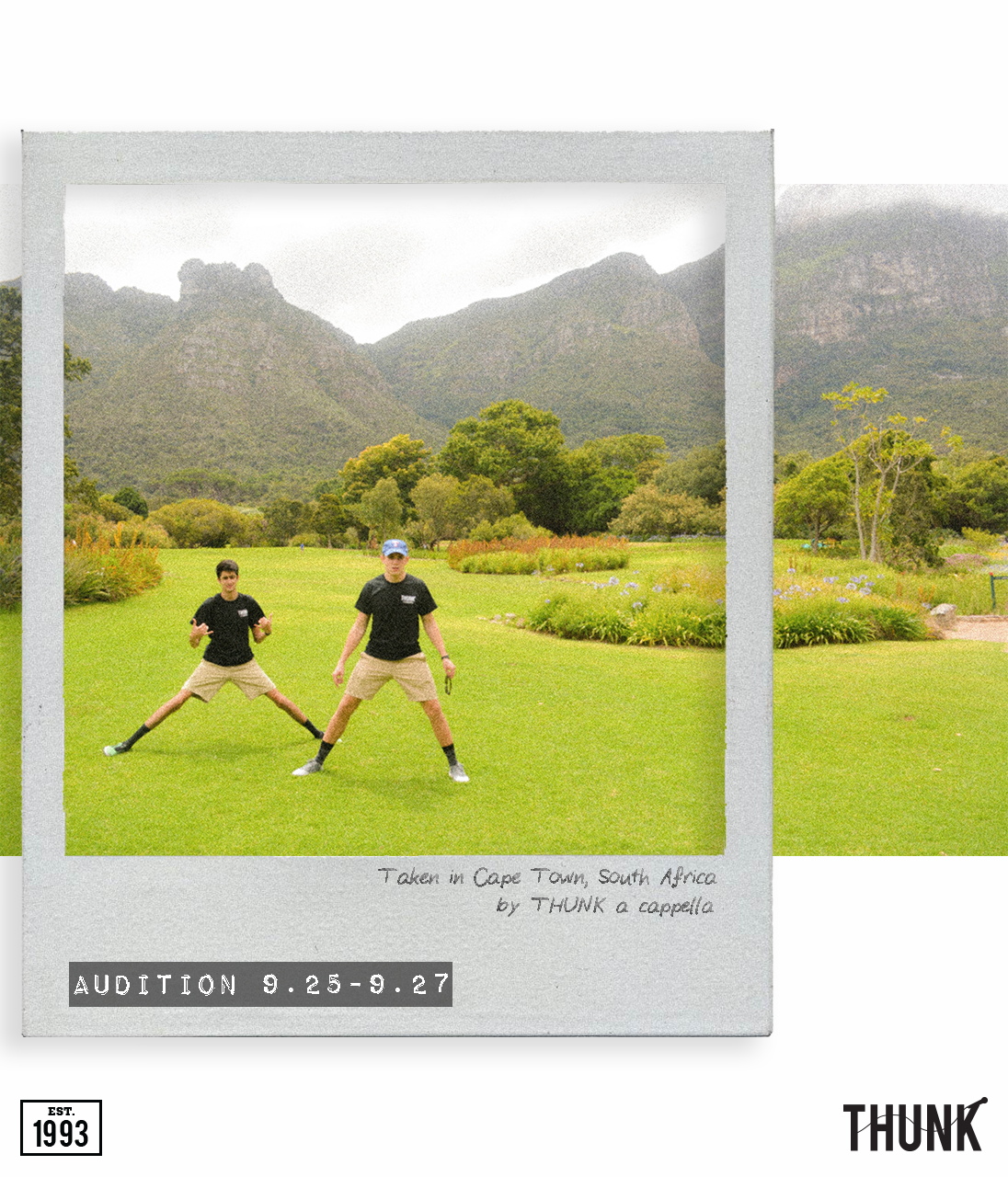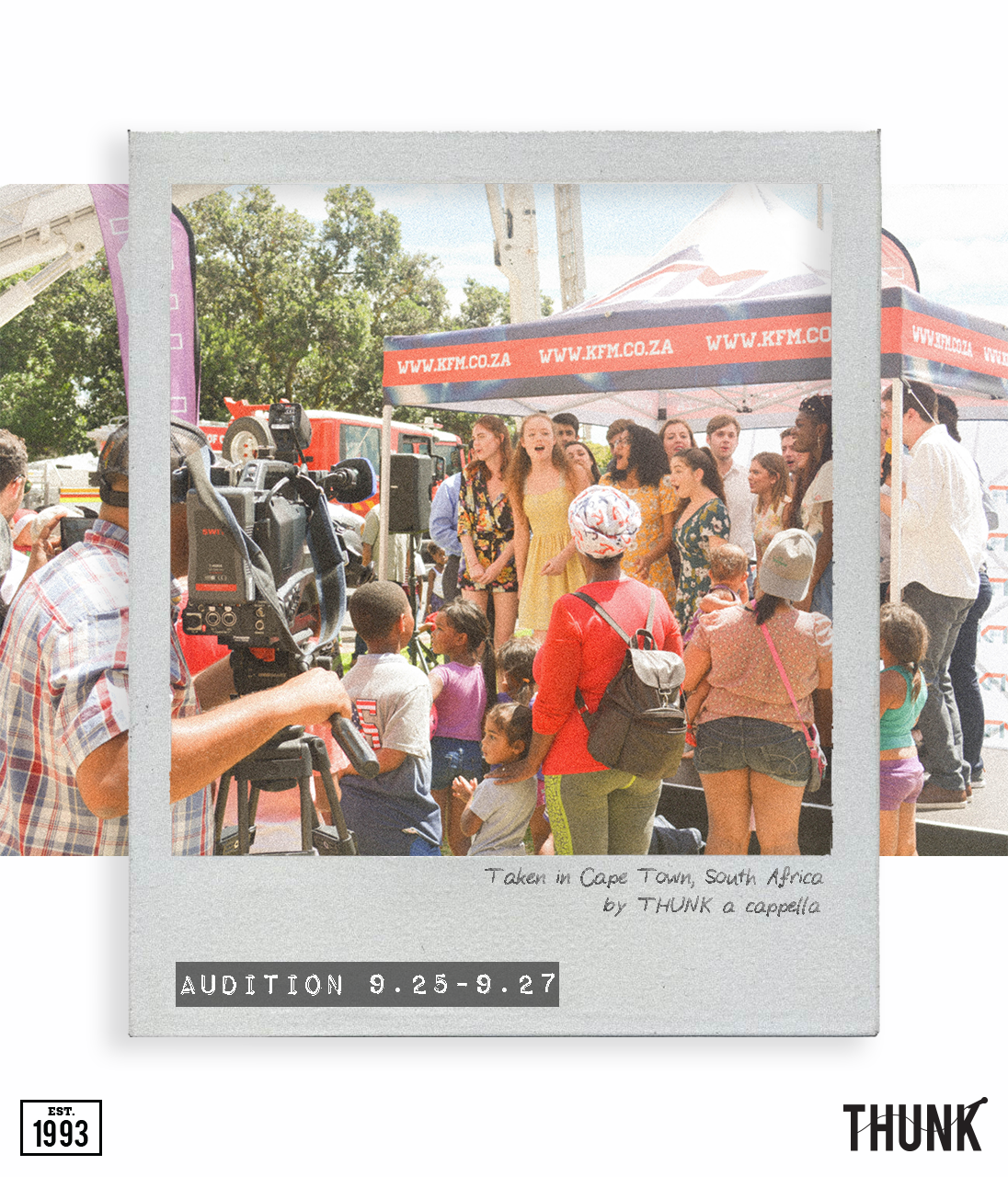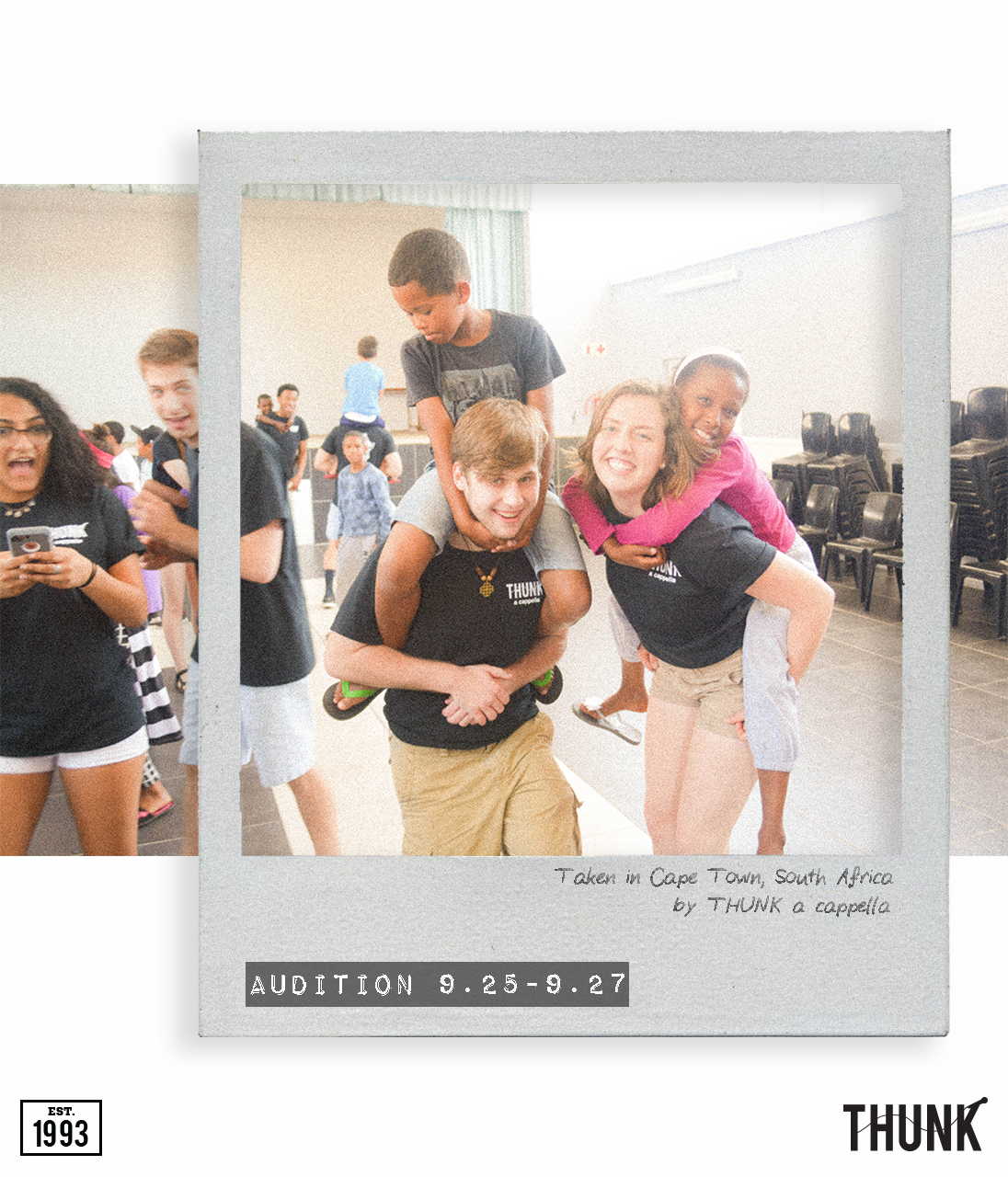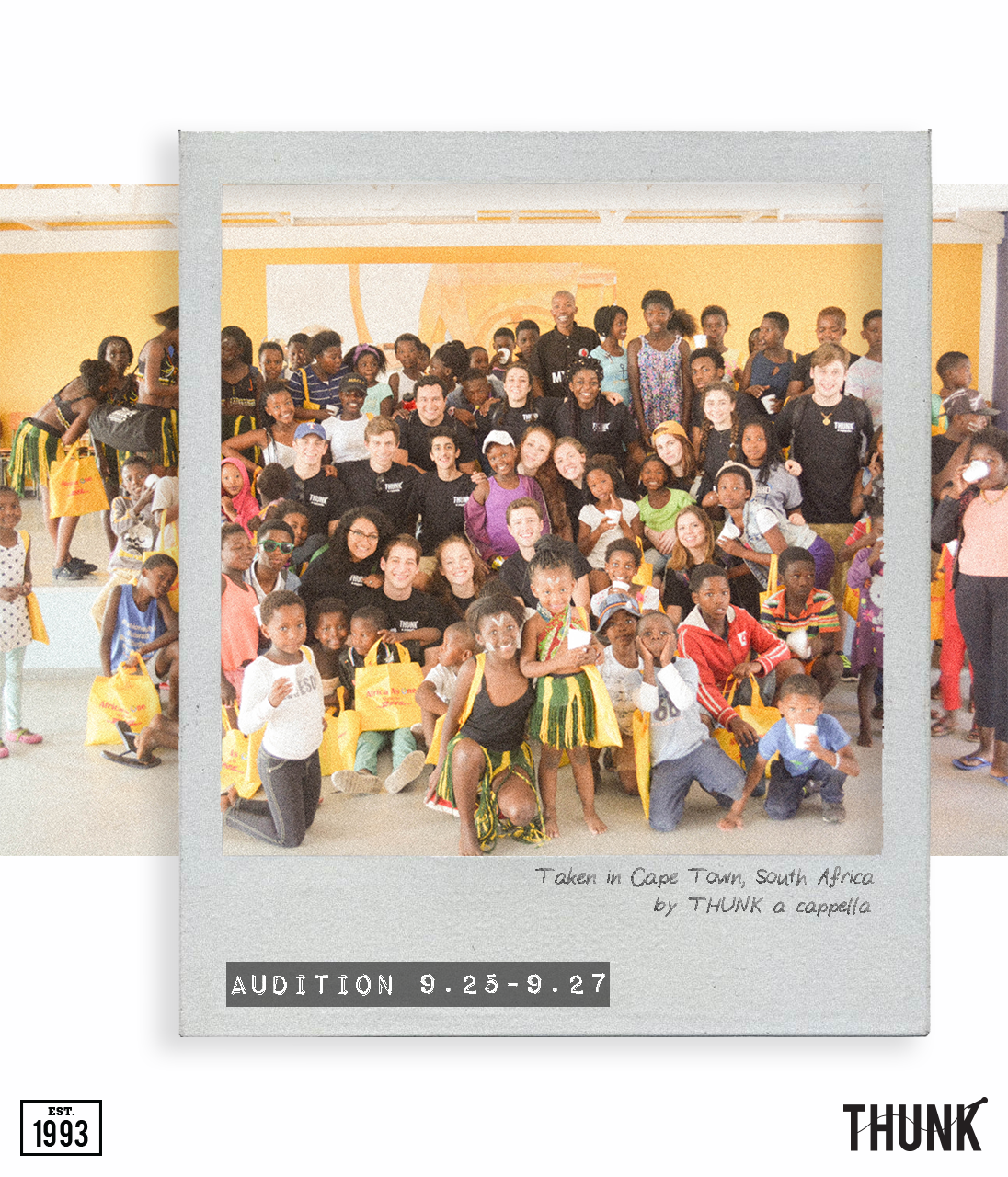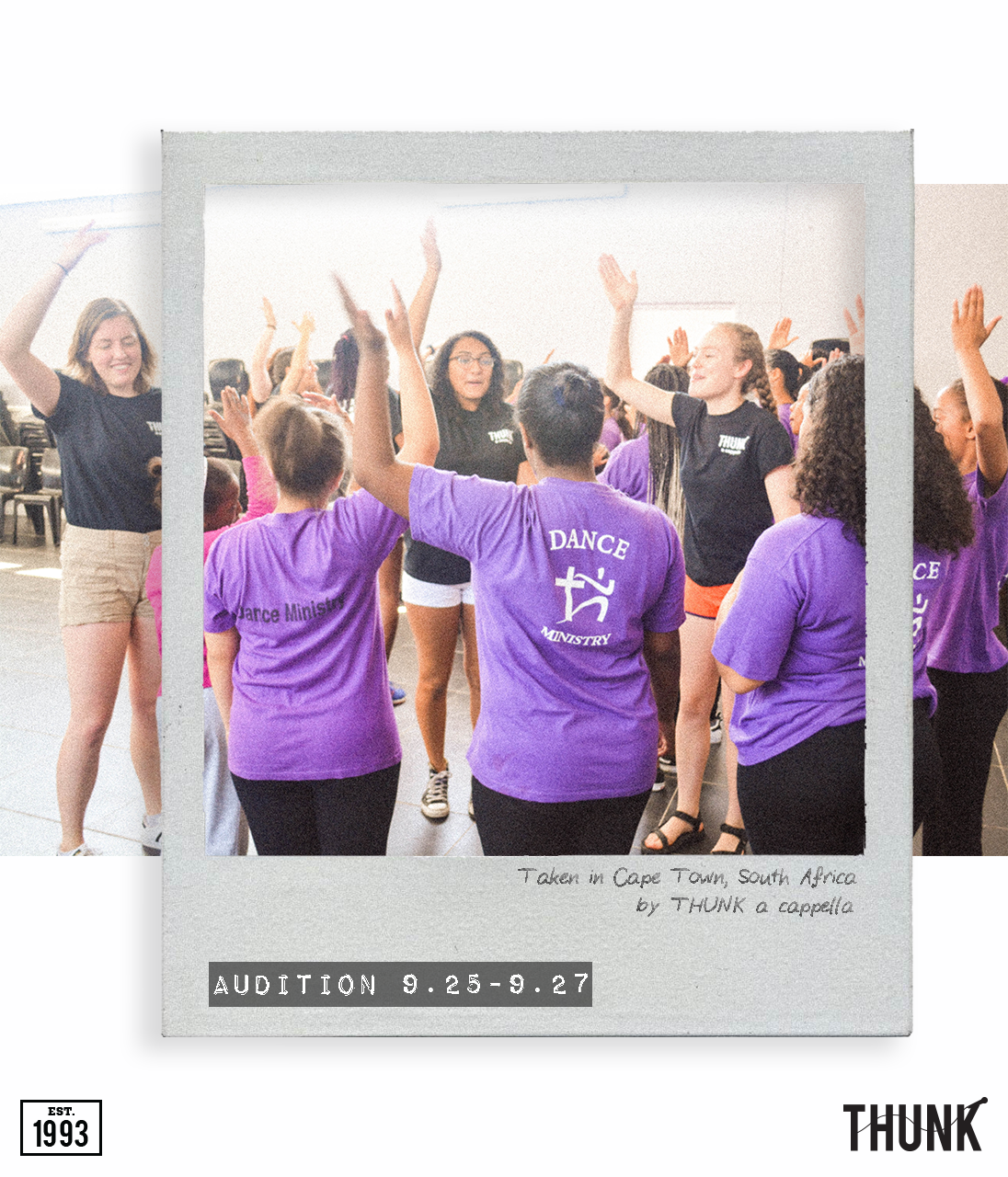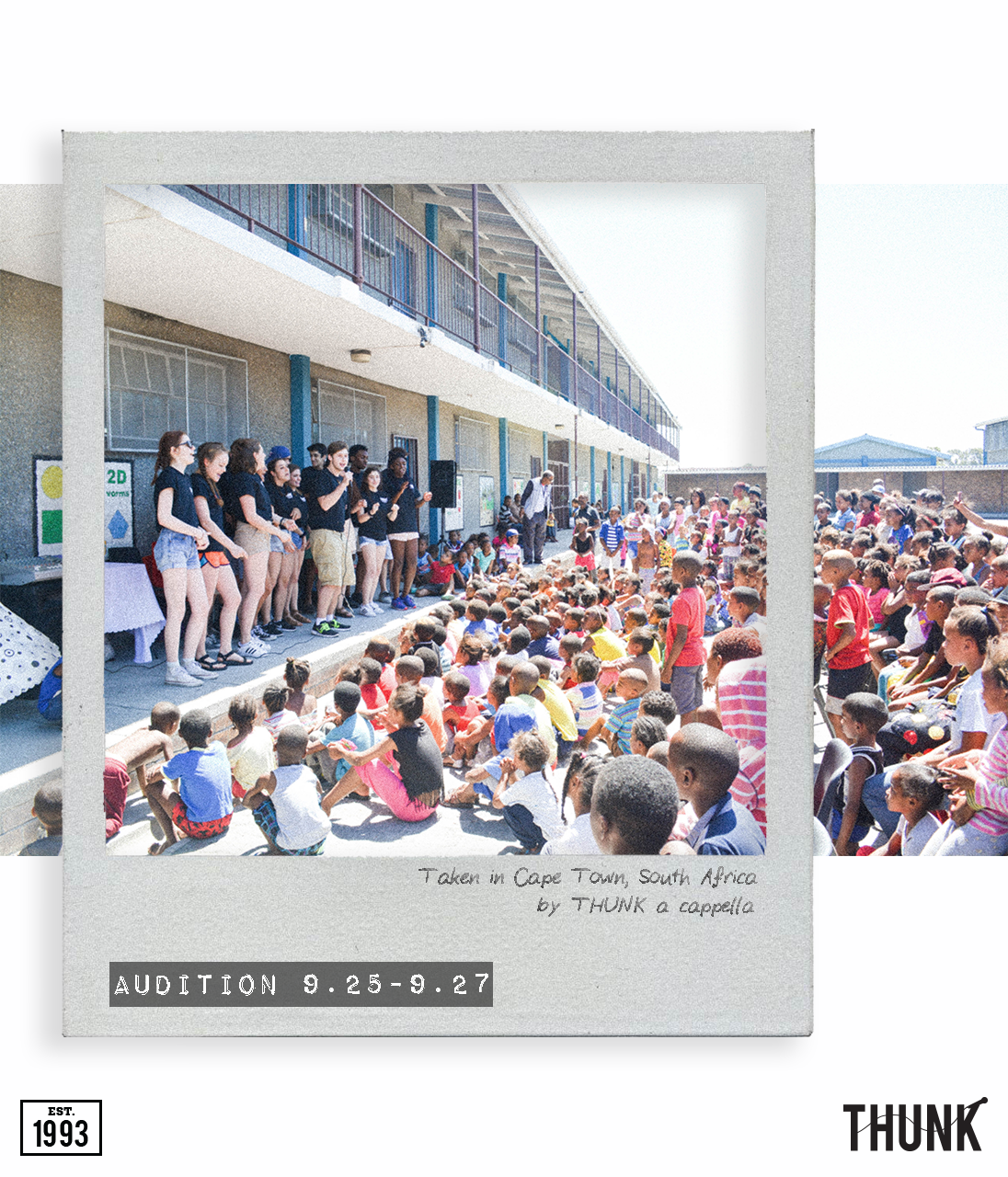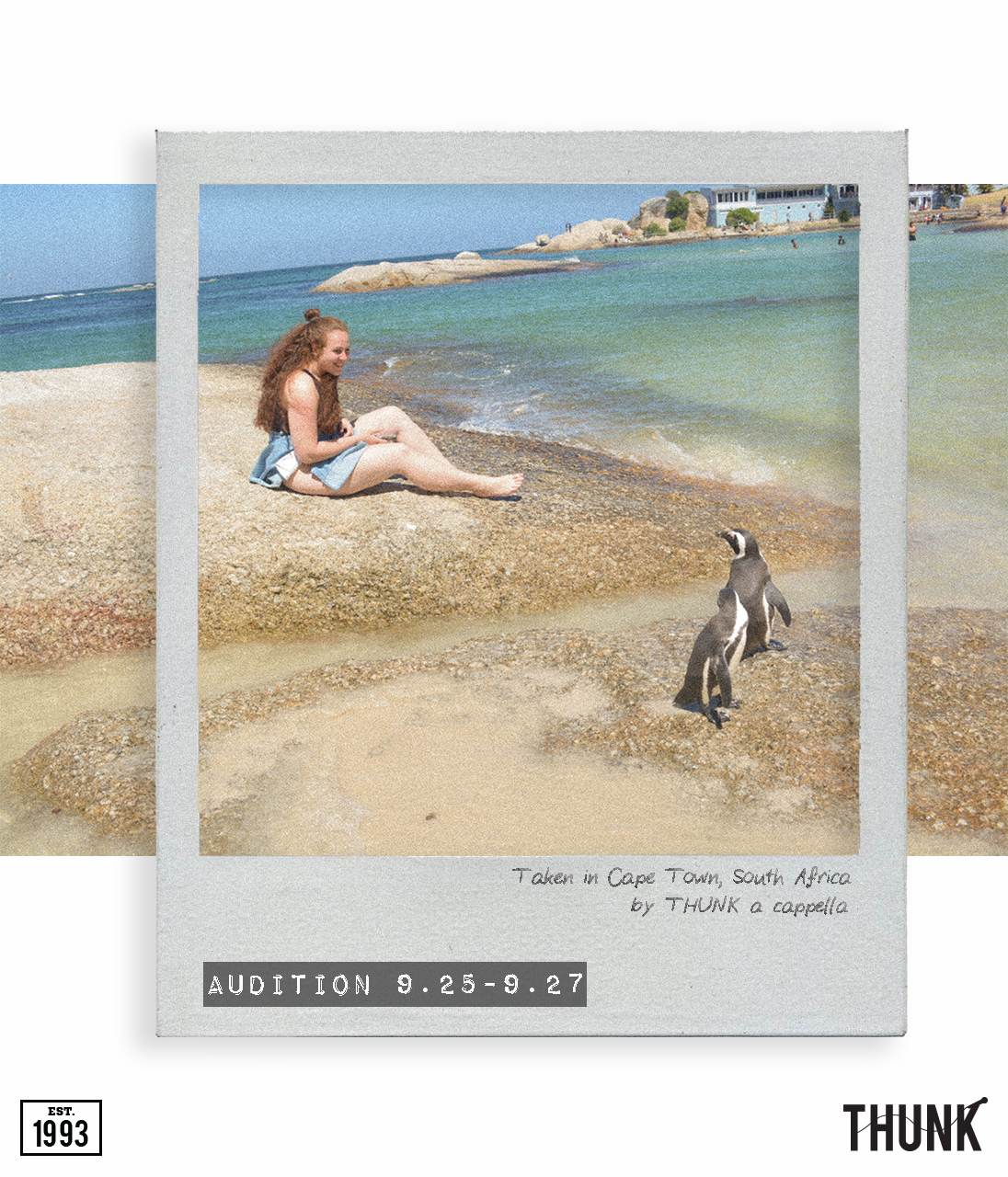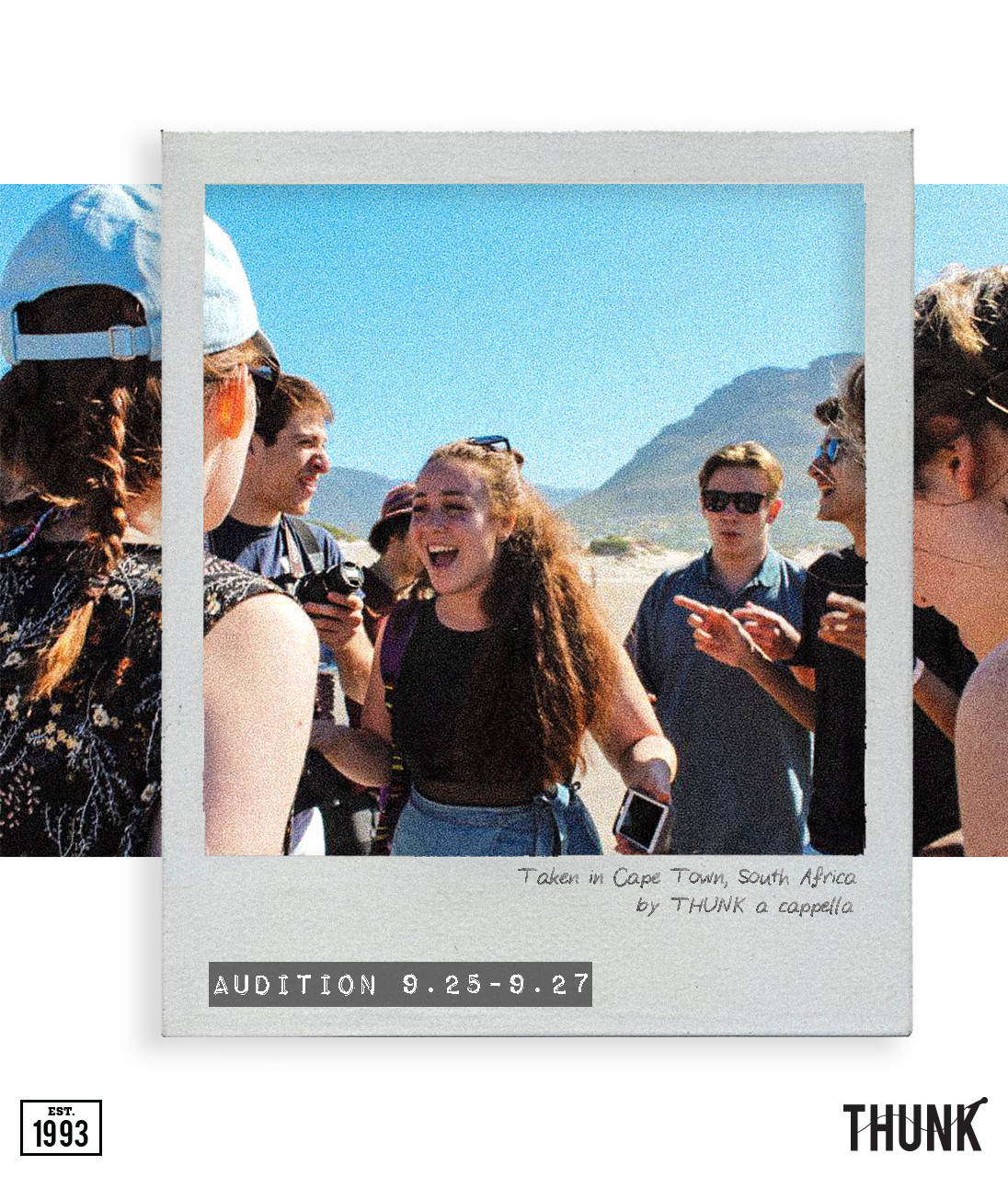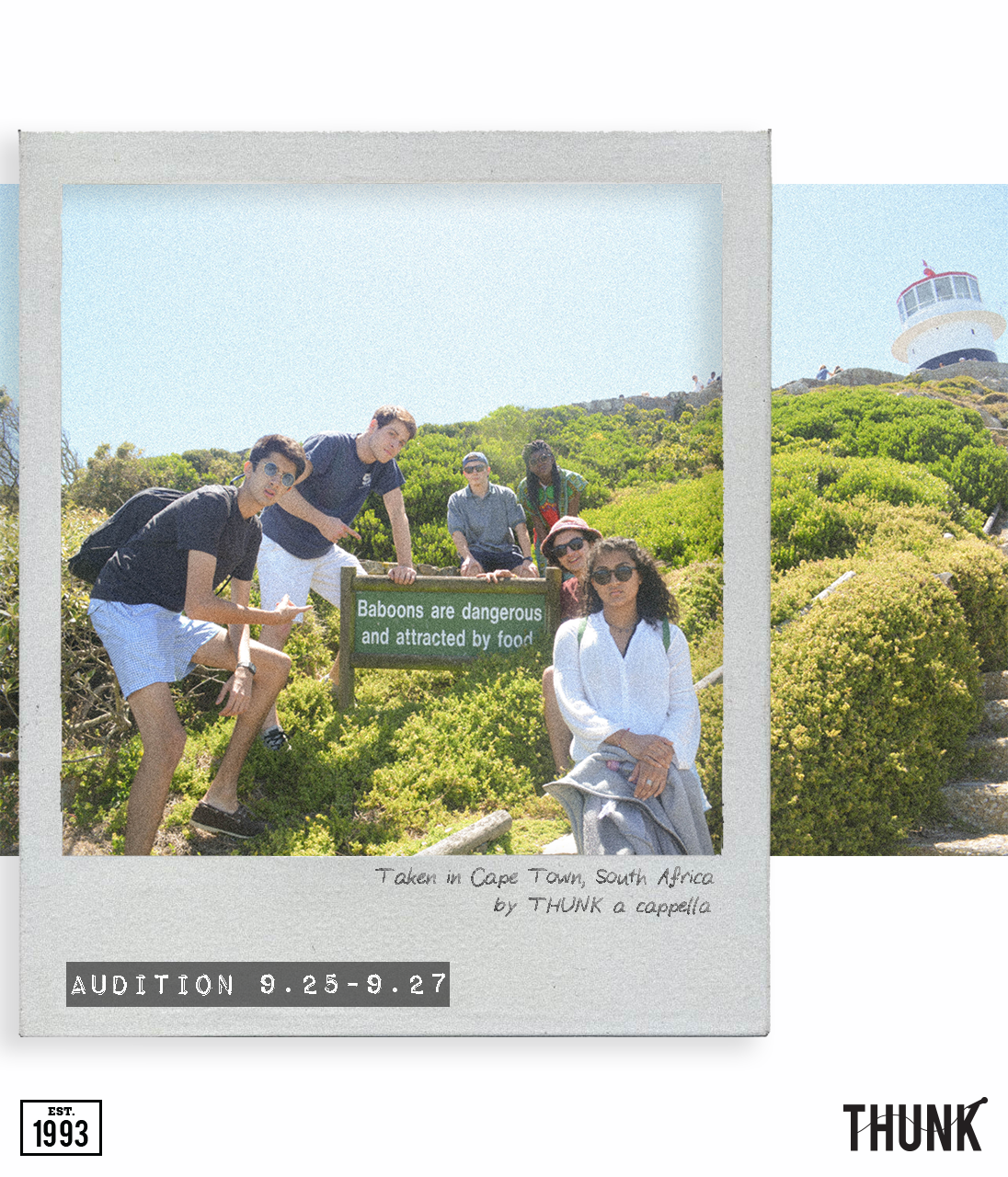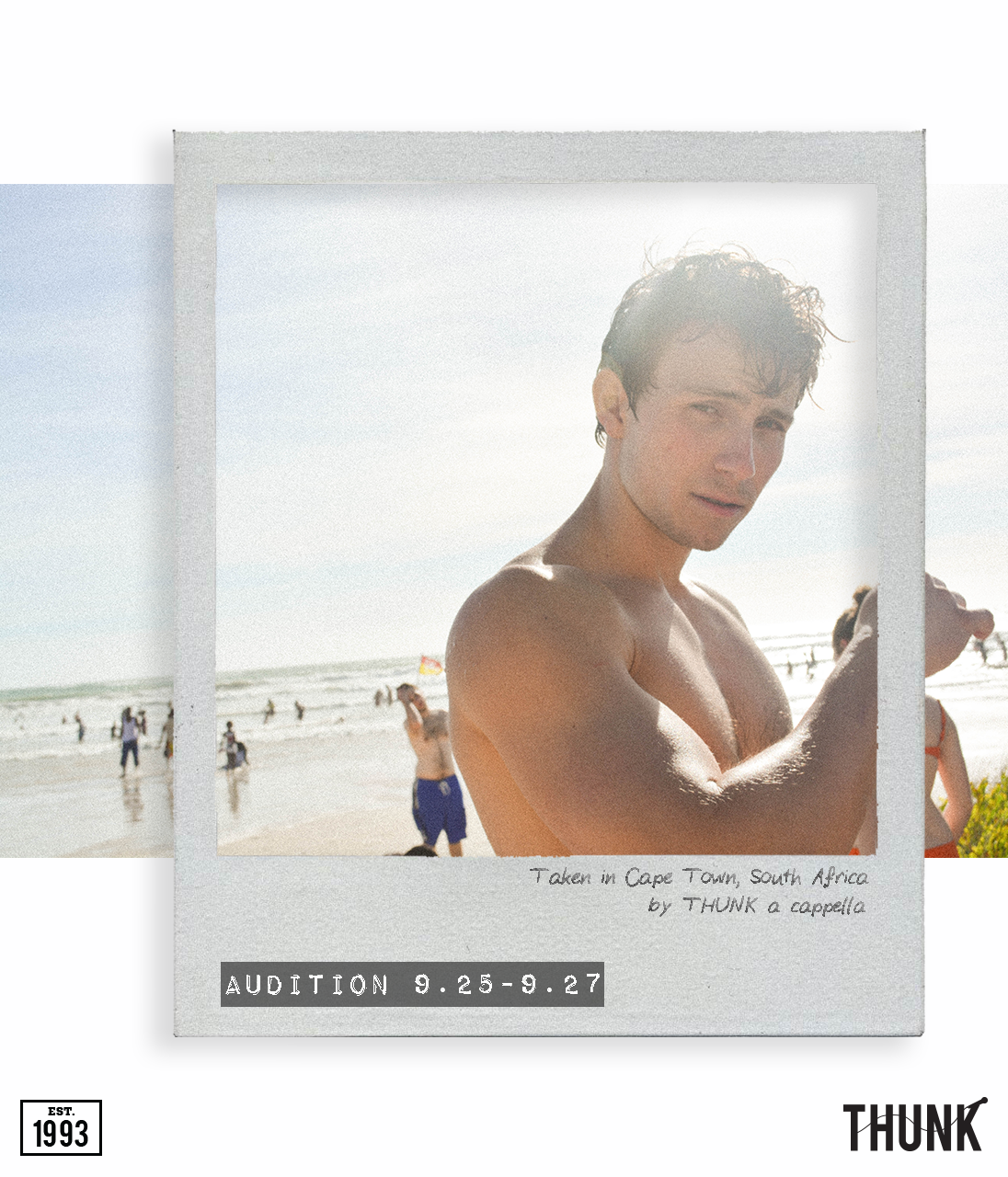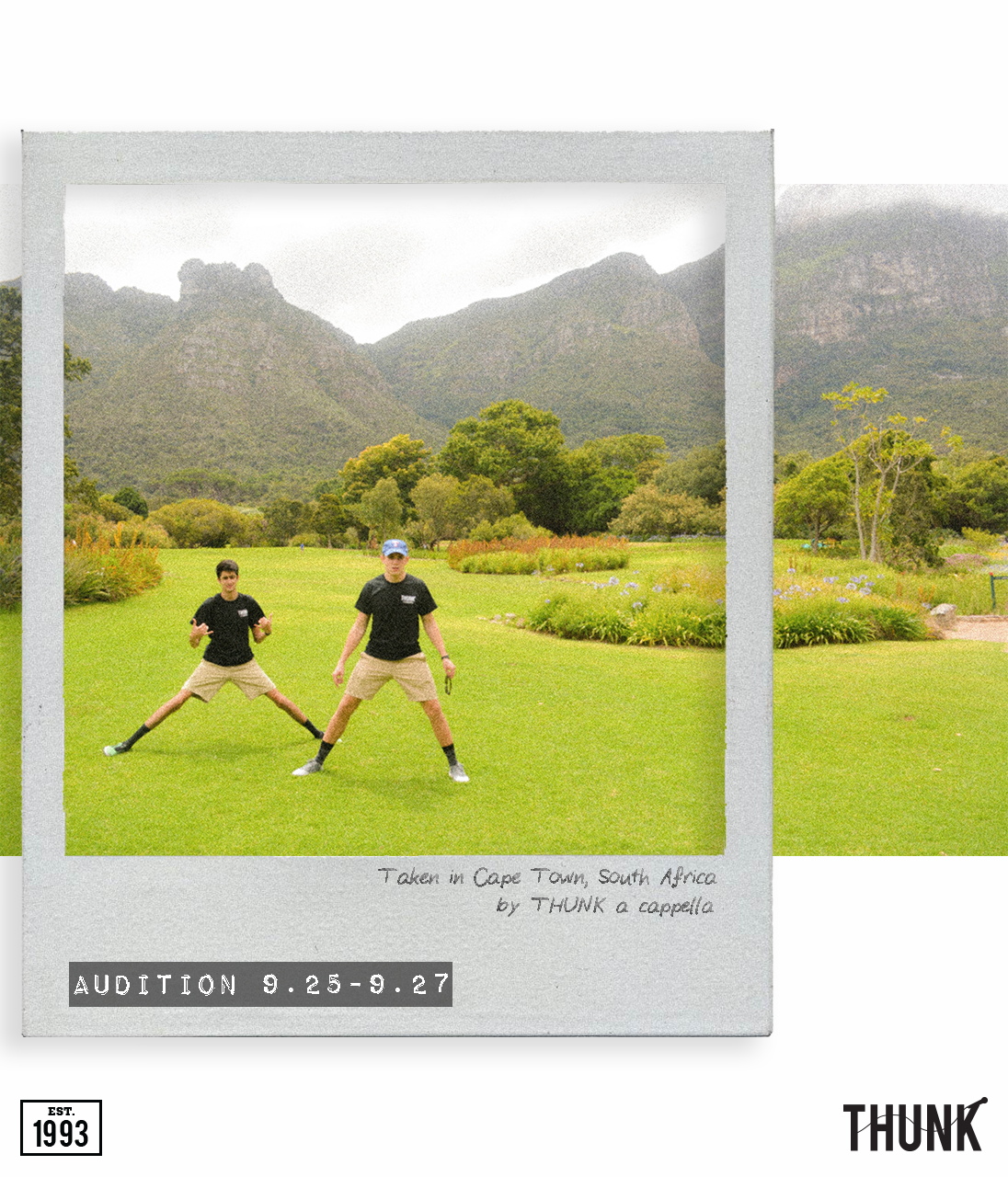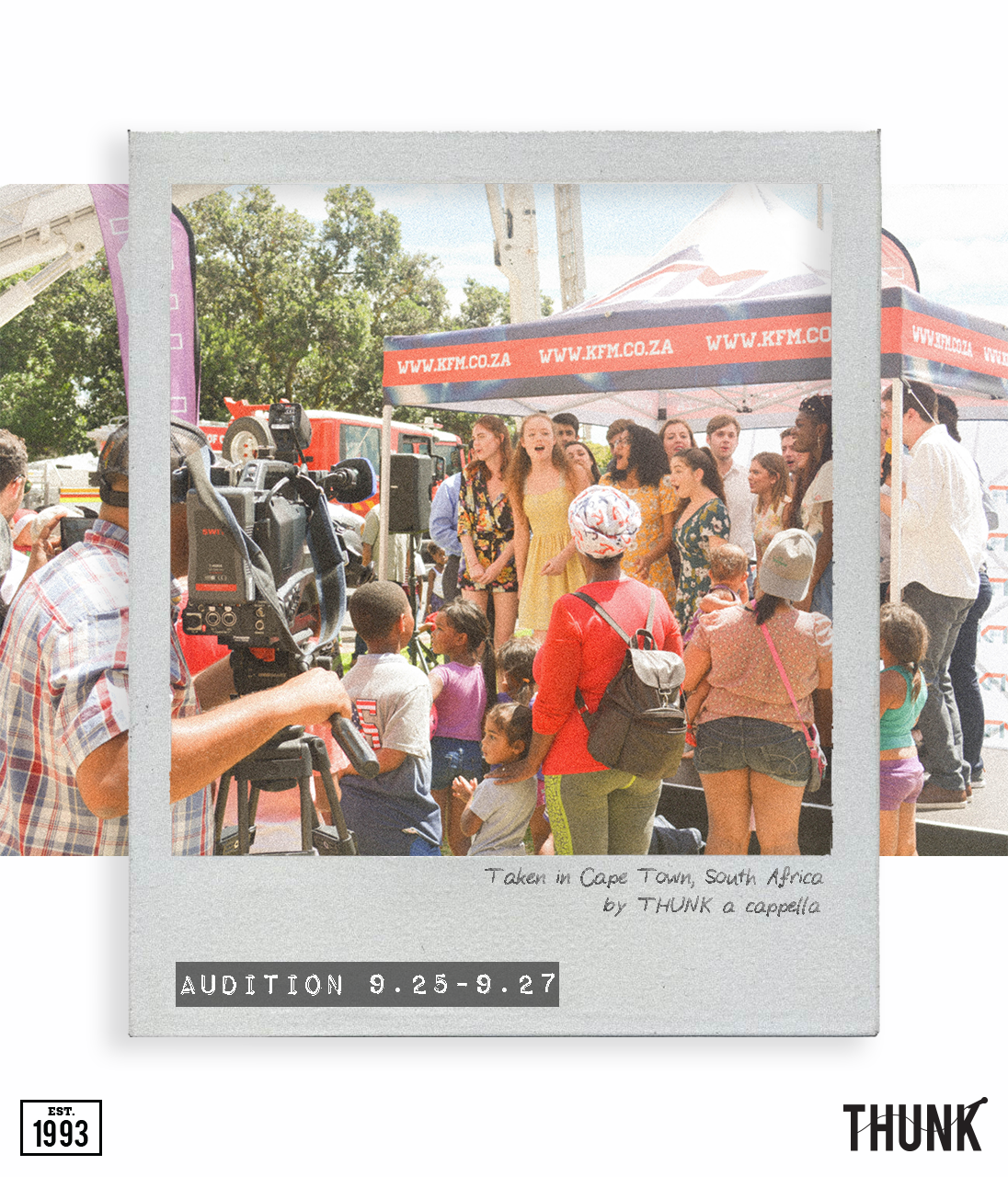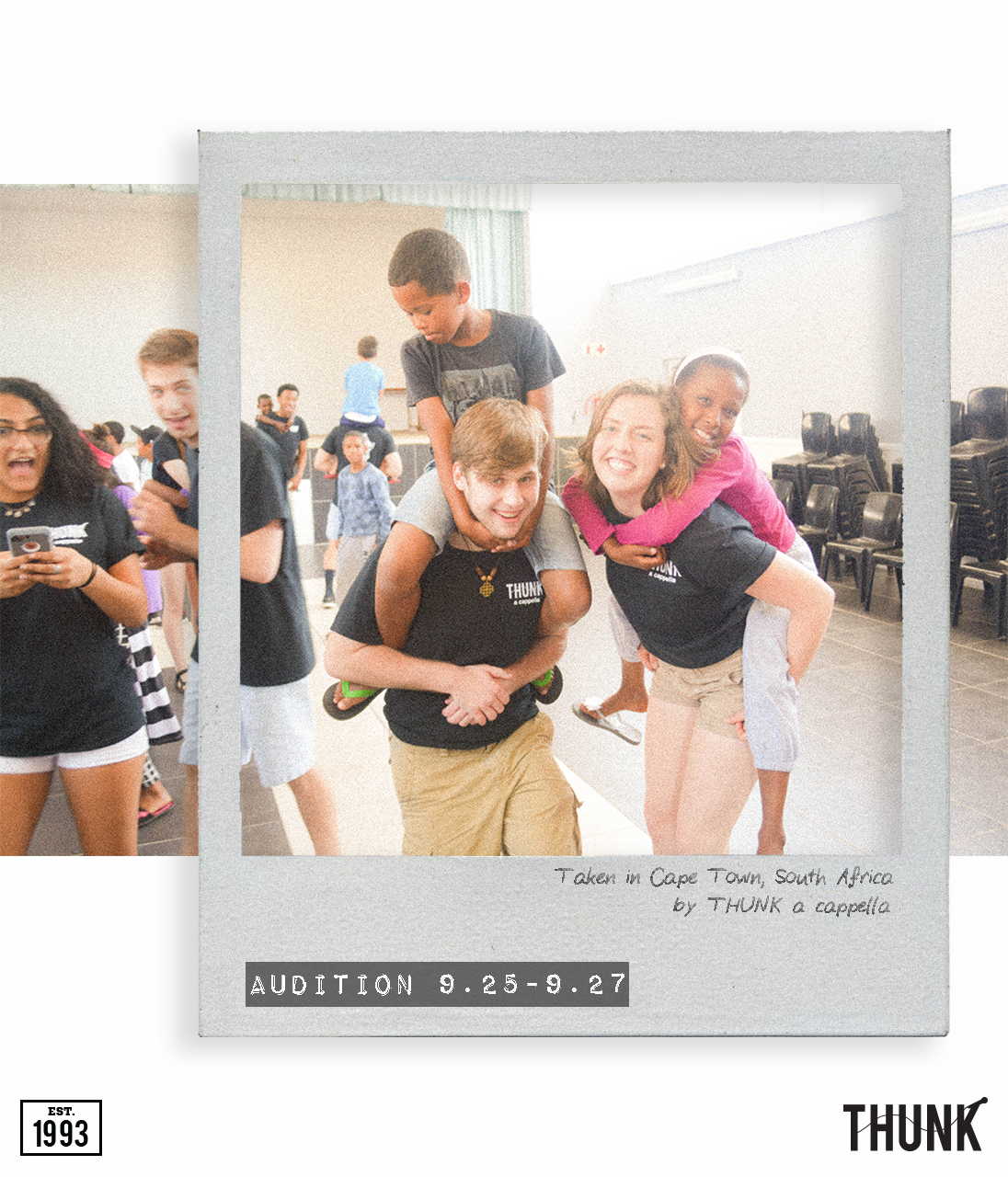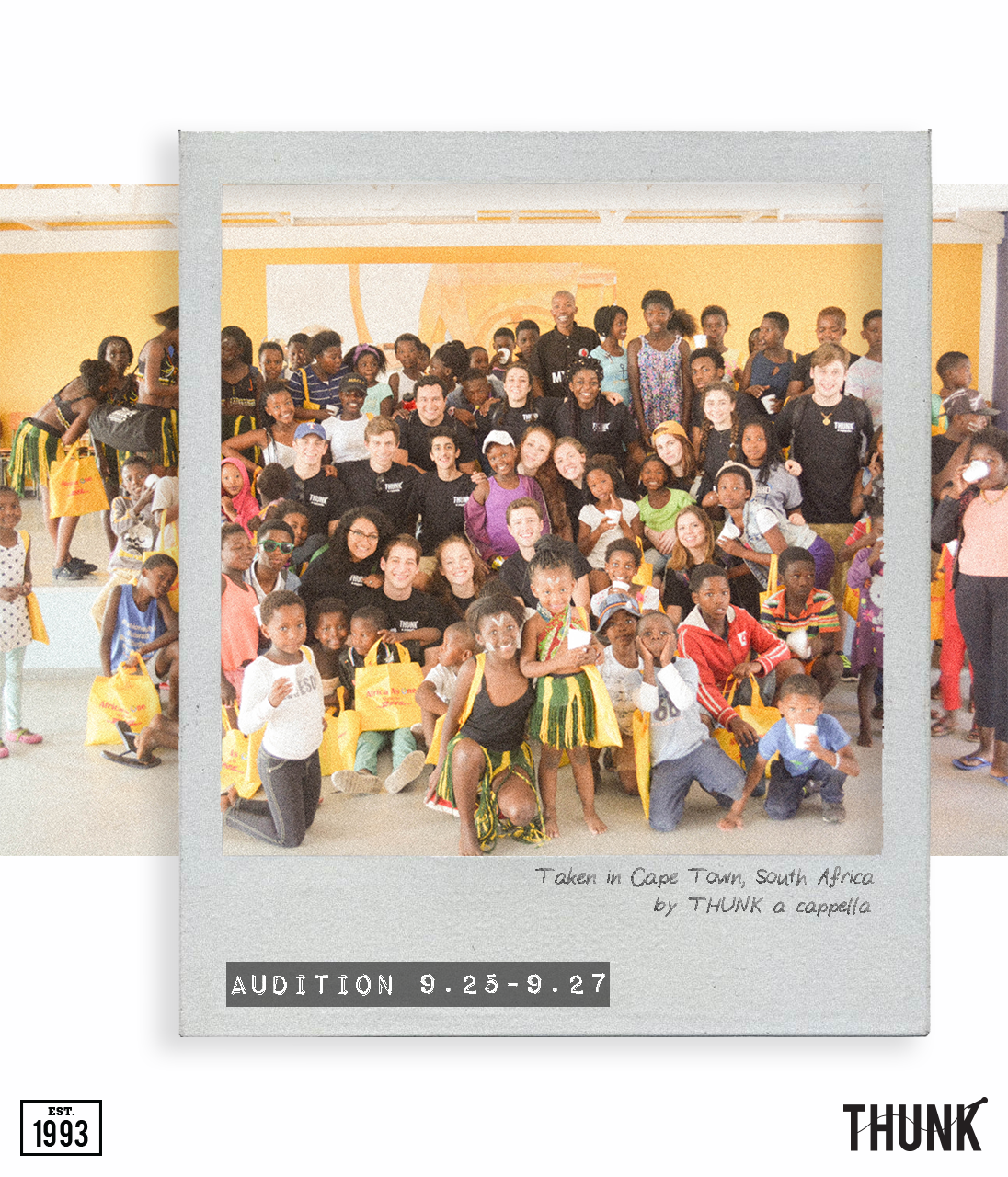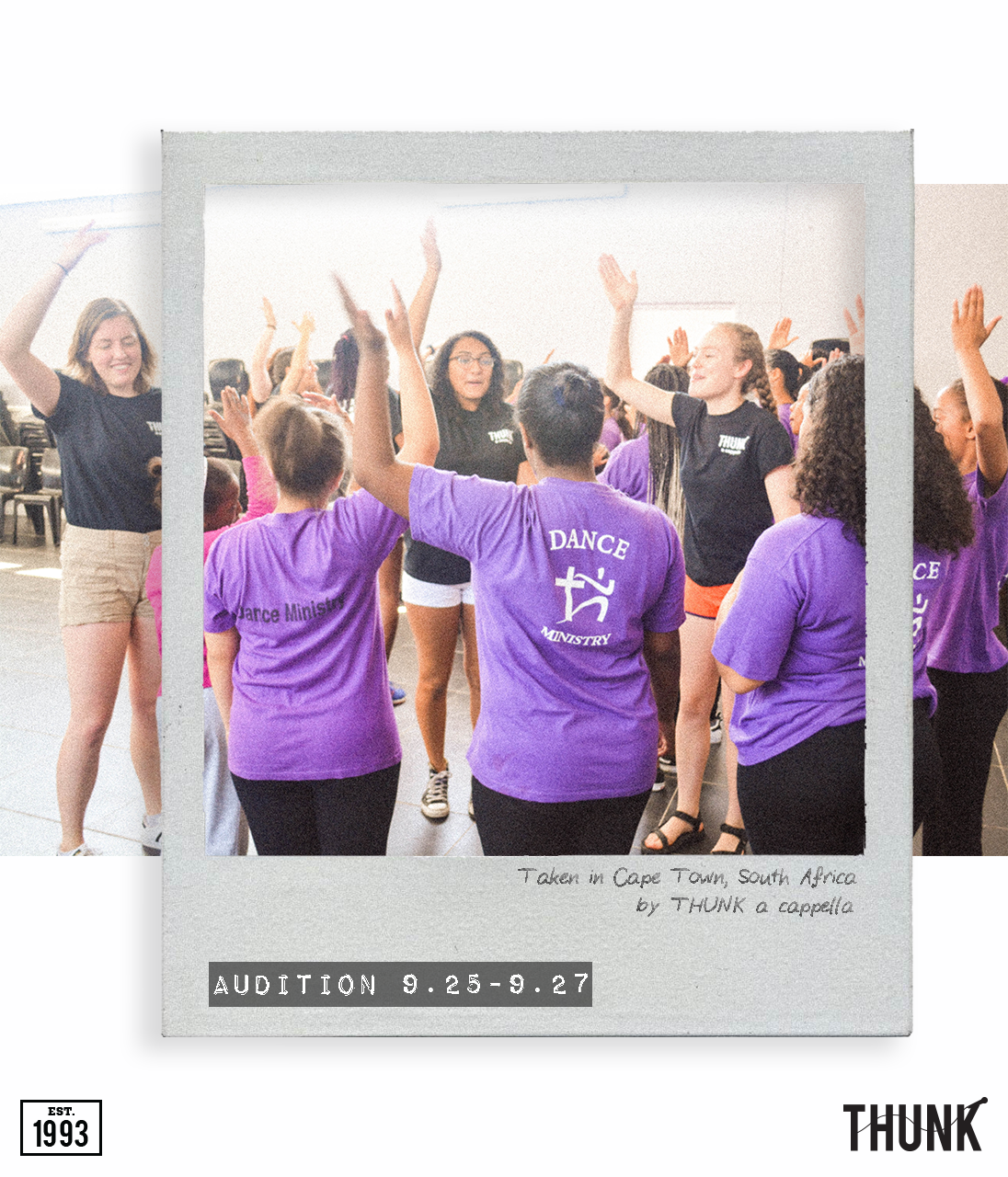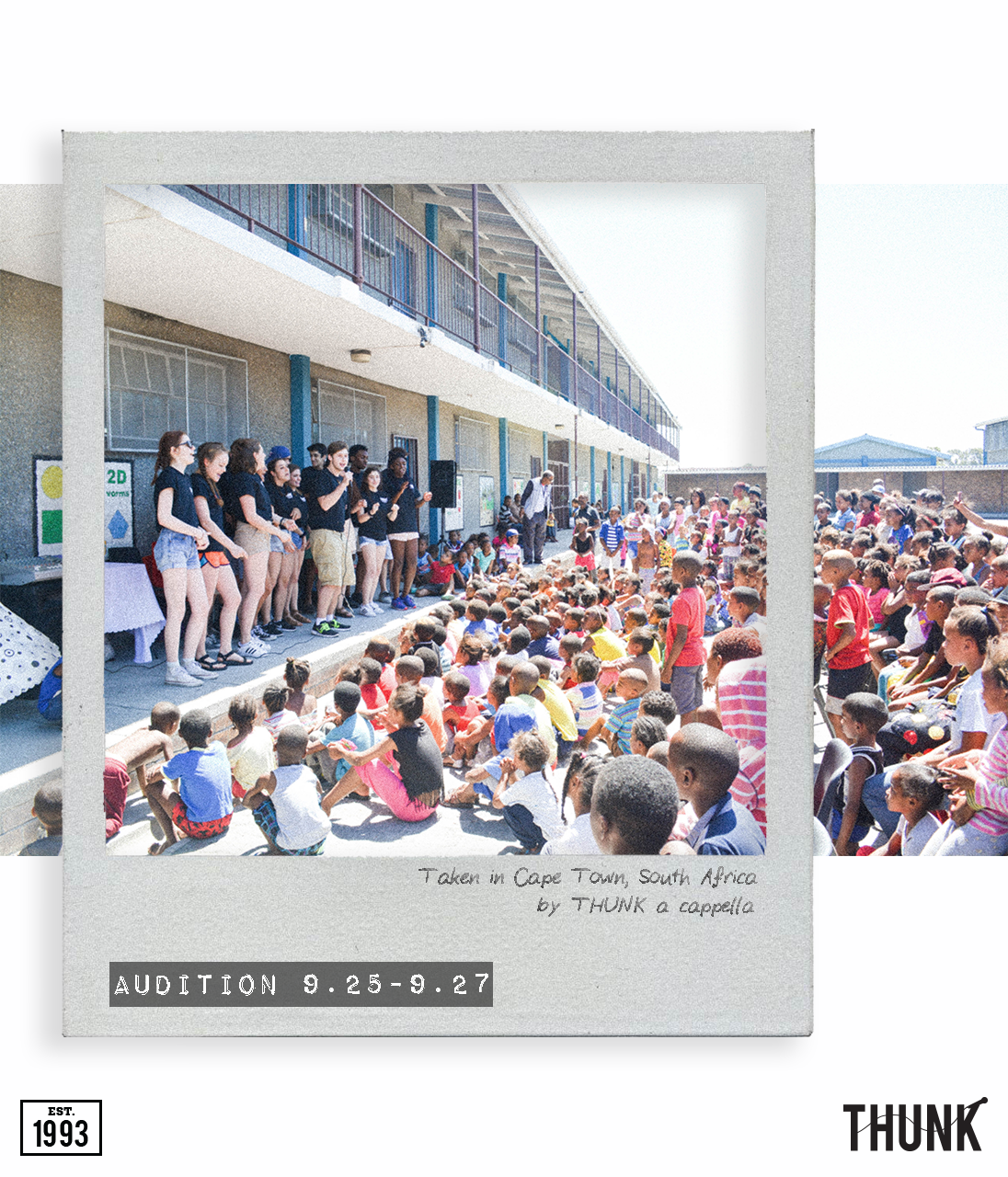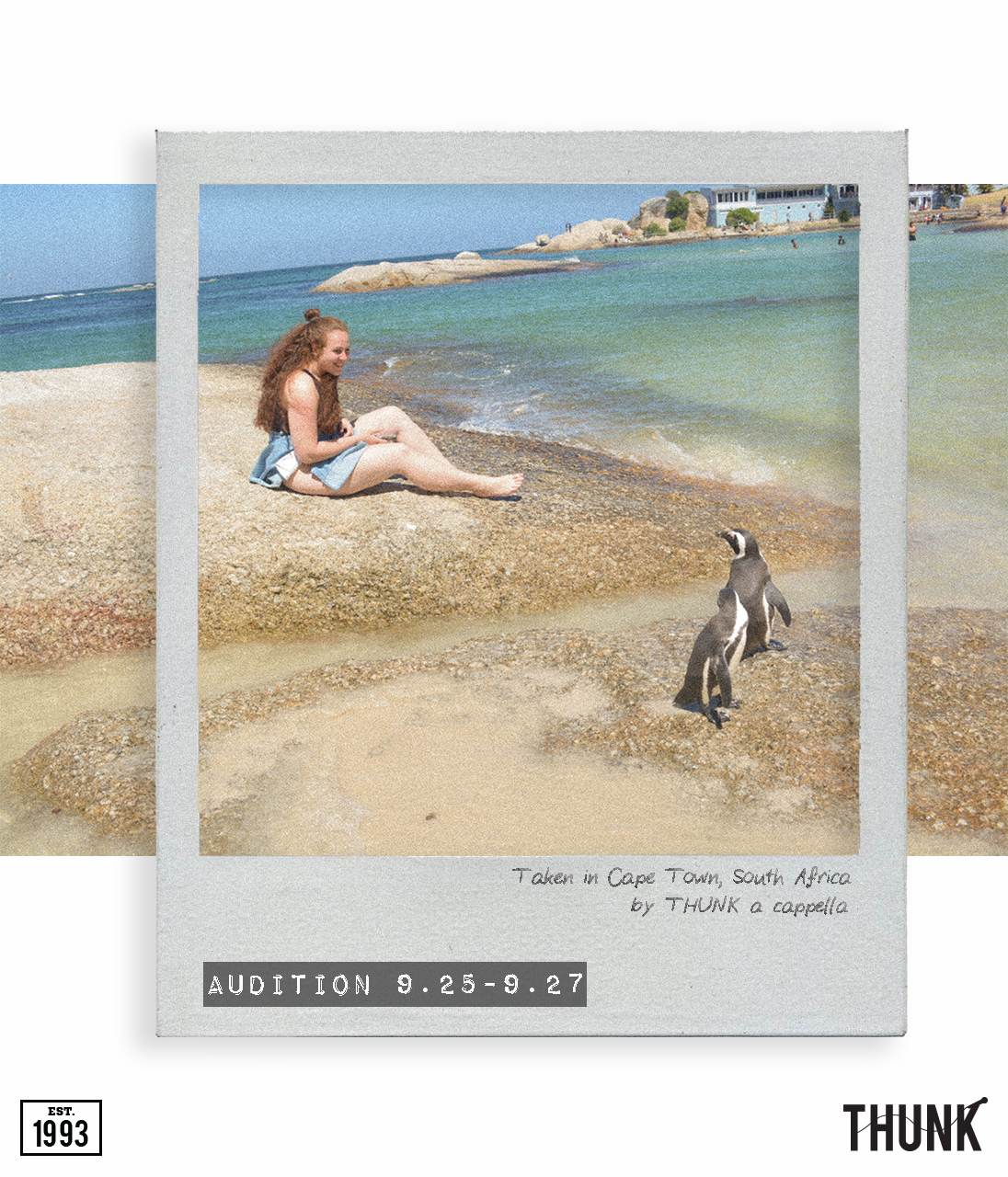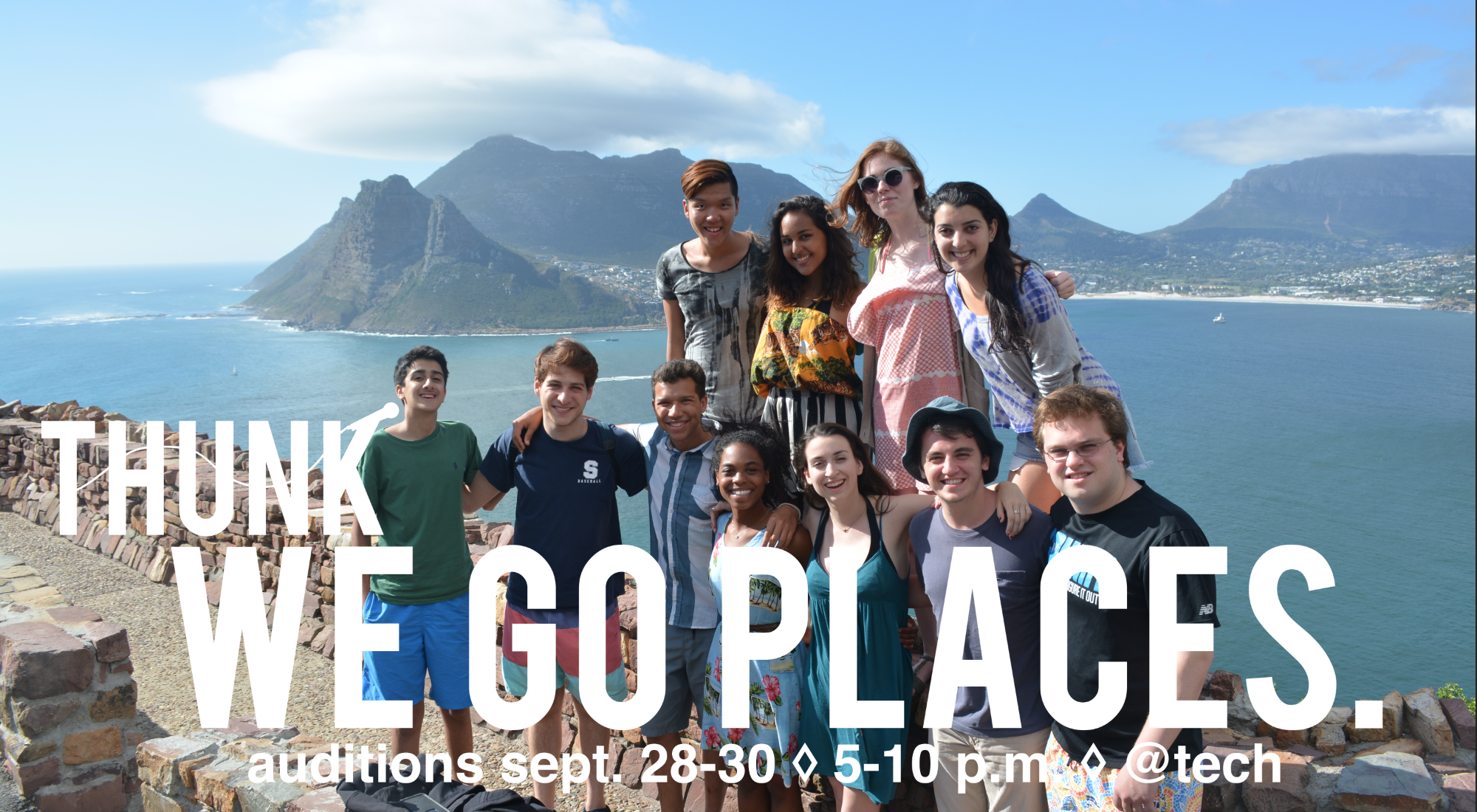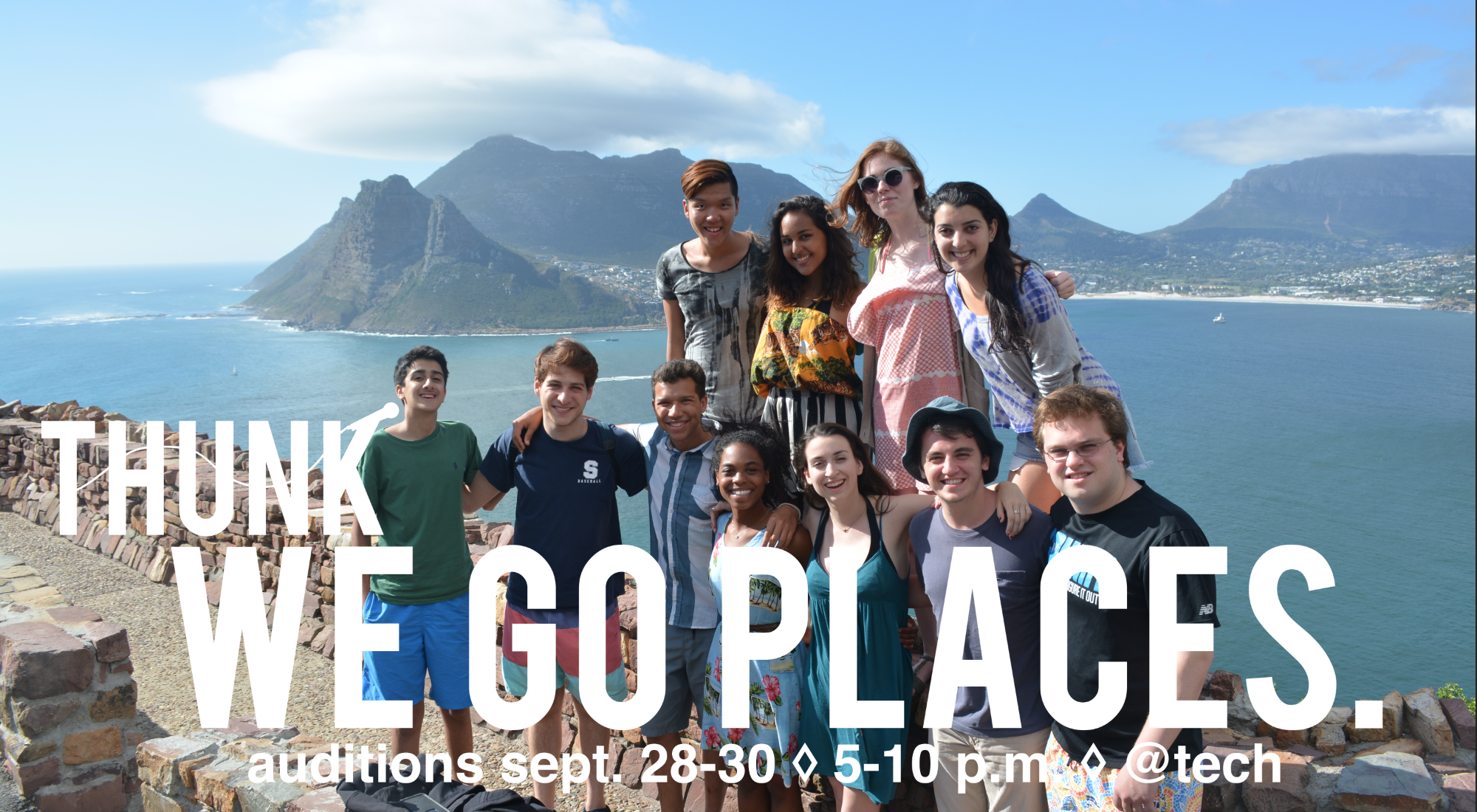 EVENT BRANDING: CONCERTS / ETC.
Every quarter, THUNK has a concert — and every concert, THUNK picks a different theme. Over my time in the group, I've designed social brand materials for just about all of them. Here are some highlights.
ASSOCIATED BRAND DEVELOPMENT: The Cape Town Project
Every other year, THUNK makes a trip to Cape Town, South Africa, for an effort called "The Cape Town Project." The trip is as much vacation as it is mission, enjoying the beauty of the city while spreading music through workshops at schools and rehabilitation centers. The project didn't have a logo, so I took on responsibility to design it.
ASSOCIATED BRAND DEVELOPMENT: NACCA
At Northwestern, all a cappella groups, including THUNK, are under the administrative board of Northwestern A Cappella Community Alliance — NACCA, for short. They very much needed a refresh, and so I was asked by the group's president if I could do the job. Here's the product, drawing on the fact that "a ca" is right in the organization's acronym.