Sesame Street
Sesame Workshop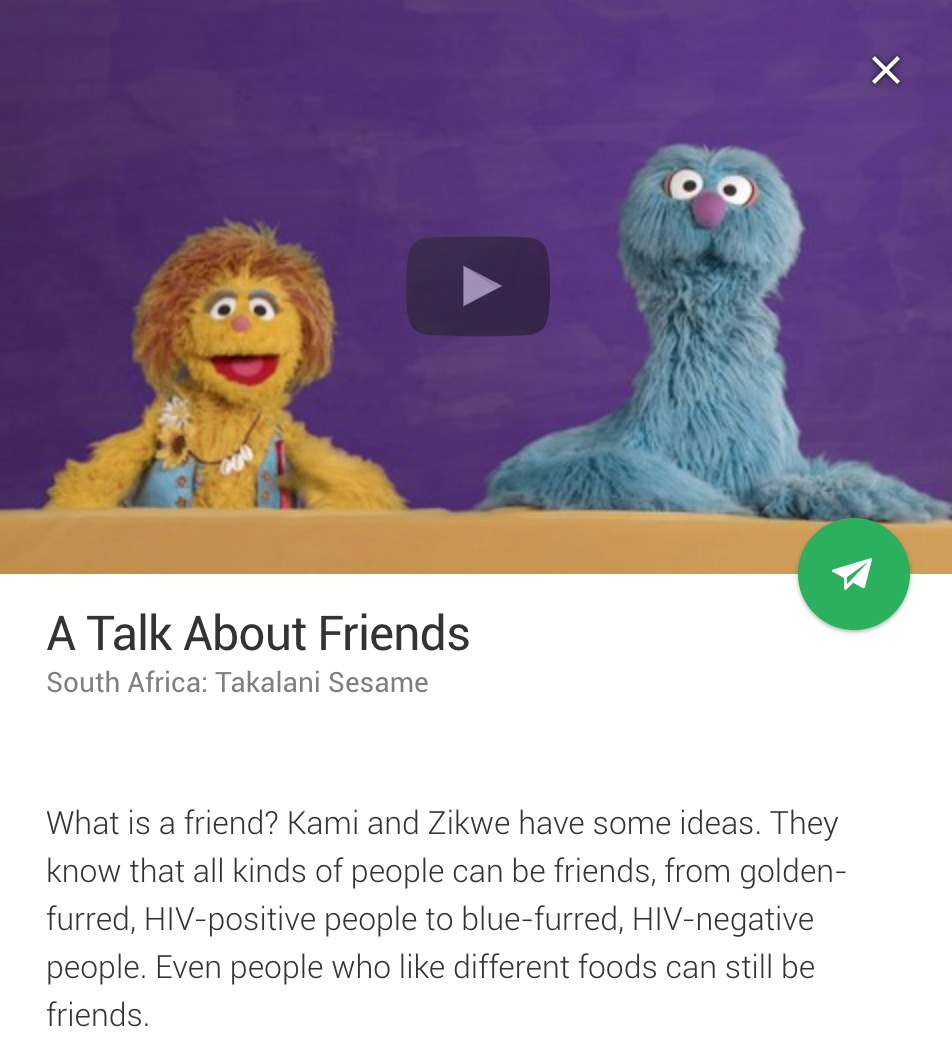 GOOGLE EARTH PROJECT
My primary project working in the International Social Impact department at Sesame Workshop was a partnership with Google Earth. Sesame Workshop has Sesame Street satellite shows around the world, and the purpose of this partnership was to highlight them, through the lens of girls' empowerment.
The project is now up and running here. I curated most of the content, as well as wrote most of the copy including country descriptions, character descriptions and video synopses, in the voice of the Sesame brand.
BRAND MATERIAL DESIGN
I was a Media Production Intern in the International Social Impact Department. Sesame Workshop has quite a few Sesame Street satellite programs around the world, and I created content for many of them.
In these photos, some posters I designed for Baghch-e-Simsim, the Sesame Street program in Afghanistan, are being used as branded teaching materials.